Concorde Battery CB-35AXCVP 12V 34AH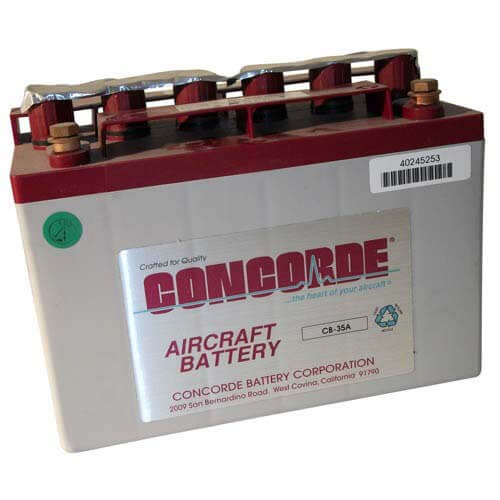 Concorde Battery CB-35AXCVP 12V 34AH
The Concorde Aircraft Battery CB-35AXCVP is a platinum series extra cracking dry charge/maintainable battery with a 12 volt, 34AH capacity. Supplied with electrolyte, separately.
£383.99
Standard has been hand built to the highest quality control standards for unequalled reliability, emergency performance, cold starting power and durability. Concorde Aircraft batteries are prefered over other brands by the majority of the world's Airforces and many aircraft manufacturers.
Supplied with a 8130-3 Authorised Release Certificate
Write a Review
You must have purchased this product to review it.
Write a Review