Sporty's Flight Gear HP Quick Case
This compact bag is perfect for those with less to carry.
Looking for a small, easy-to-handle bag that was made with the modern pilot in mind? This Quick Case will keep your gear organised and easily accessible in flight without zippers or flaps.
The symmetrical design opens in the middle for draping over a seat or exposed tube.
£44.95
(
£37.46
)
Each side has room for:
Headset
iPad or logbook
Flashlight/fuel tester
Pen/pencil
Three additional mesh pockets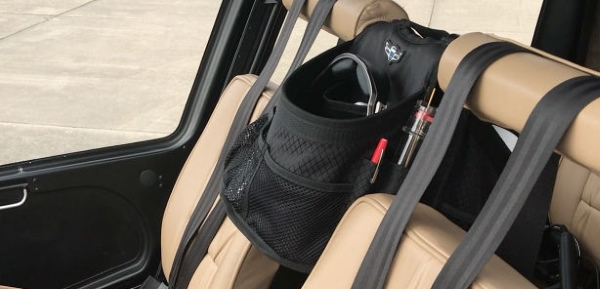 The small footprint of this bag makes it really handy to sit on the floor between the front seats of a Cessna, or open up the center portion and put it on the top of your empty copilot seat.
Overall size: 10"w x 10"d x 11"h.