MiraCheck Interactive Checklist (Standard) - Unlock code
MiraCheck CoPliot is an interactive checklist for smartphones and tablets.
*Once your order has been placed and confirmed, You will be sent a link in an email.This link will allow access to your chosen plan.
£28.00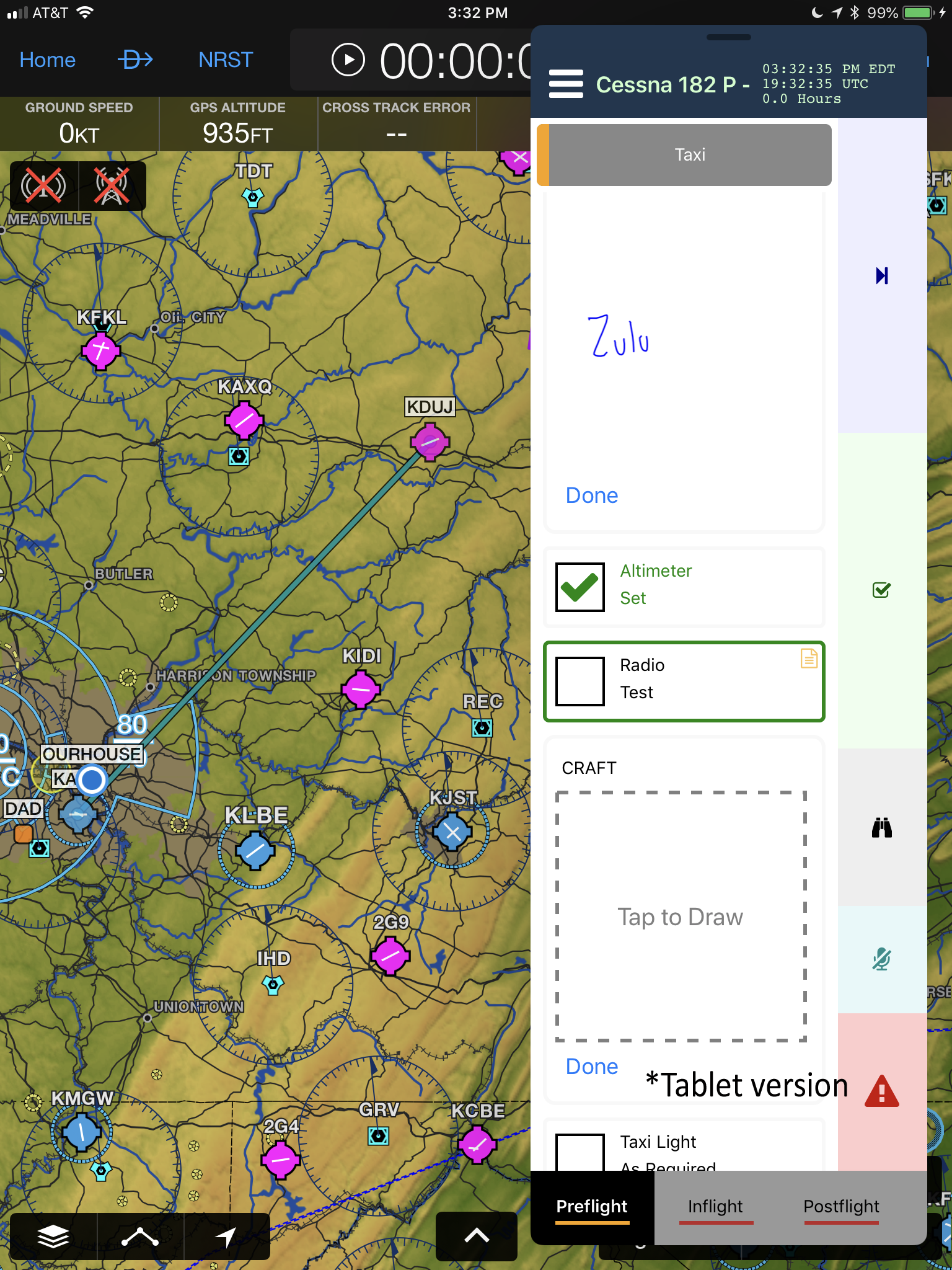 >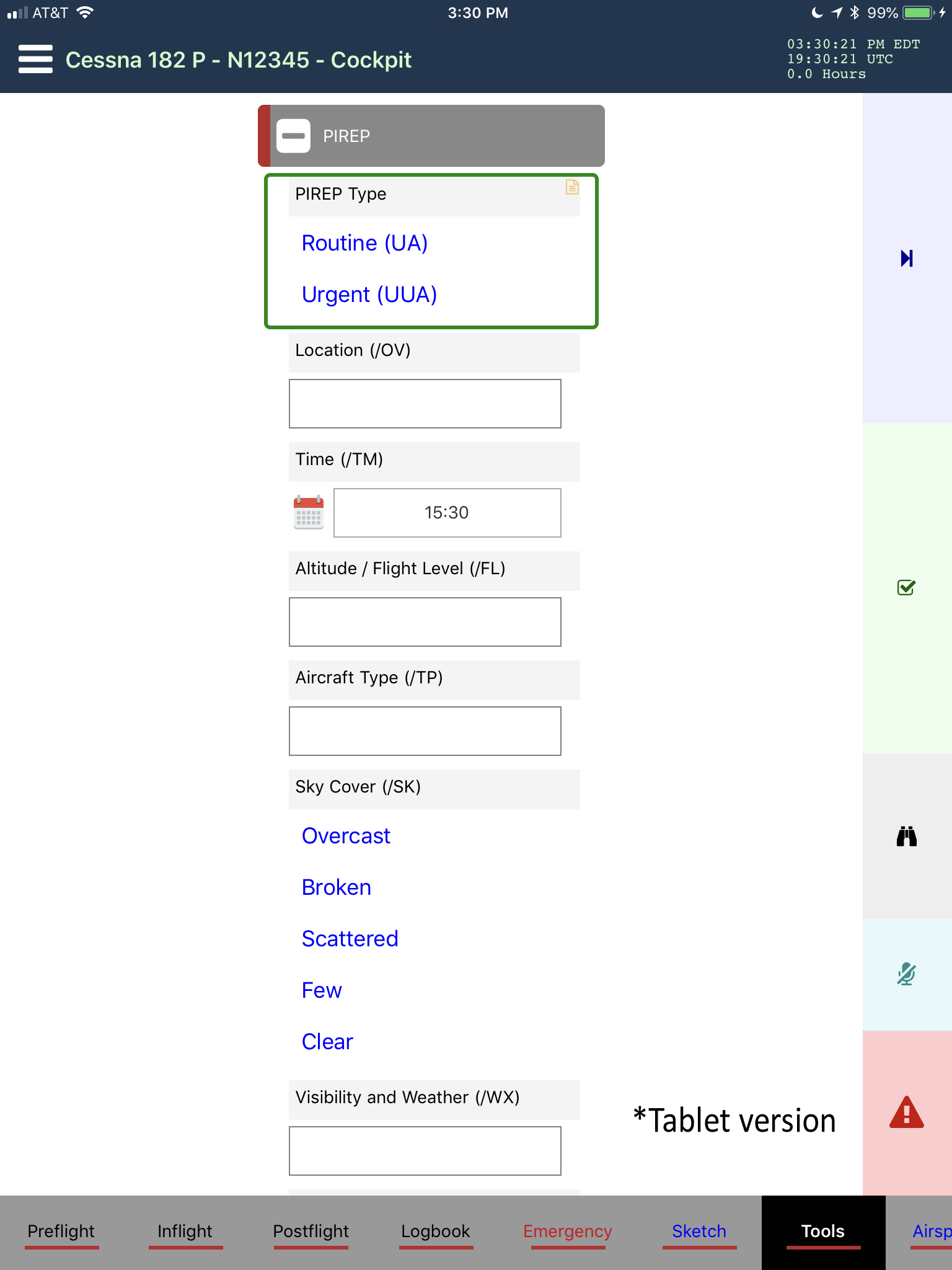 MiraCheck Cloud Editor
World-class cloud editor for customizing all aspects of the checklist procedures. If you can dream it, you can check it!
Crowdsourced Content
A community driven approach to allow the community to share their works of art.
Checklist Templates
Templates that make great starting points for customization. Reusable section snippets (e.g. Speeds) to quickly build your masterpiece.
Rich Content
"Information ON your fingertips." Checklist items can be text, URL links, emojis, GIFs, images and videos.
Labels Only
Sometimes content doesn't warrant a checkbox. Inject labels such as warnings and other informational content.
Multi-Device Support
Designed for any size device, tablets and phones. Works equally as well on iOS and Android.
One-handed Operation
Interacting with it couldn't be easier. The checkbox auto-scrolls to your thumb location and is always in the exact same spot.
Checkbar
Button bar with most common functions optimized for multitasking mode. Emergencies a single click away.
Locate Item
A cockpit (or your life) can get hectic. Never lose your place. Click the Locate button and no matter where you were at, the selected item will zoom into view.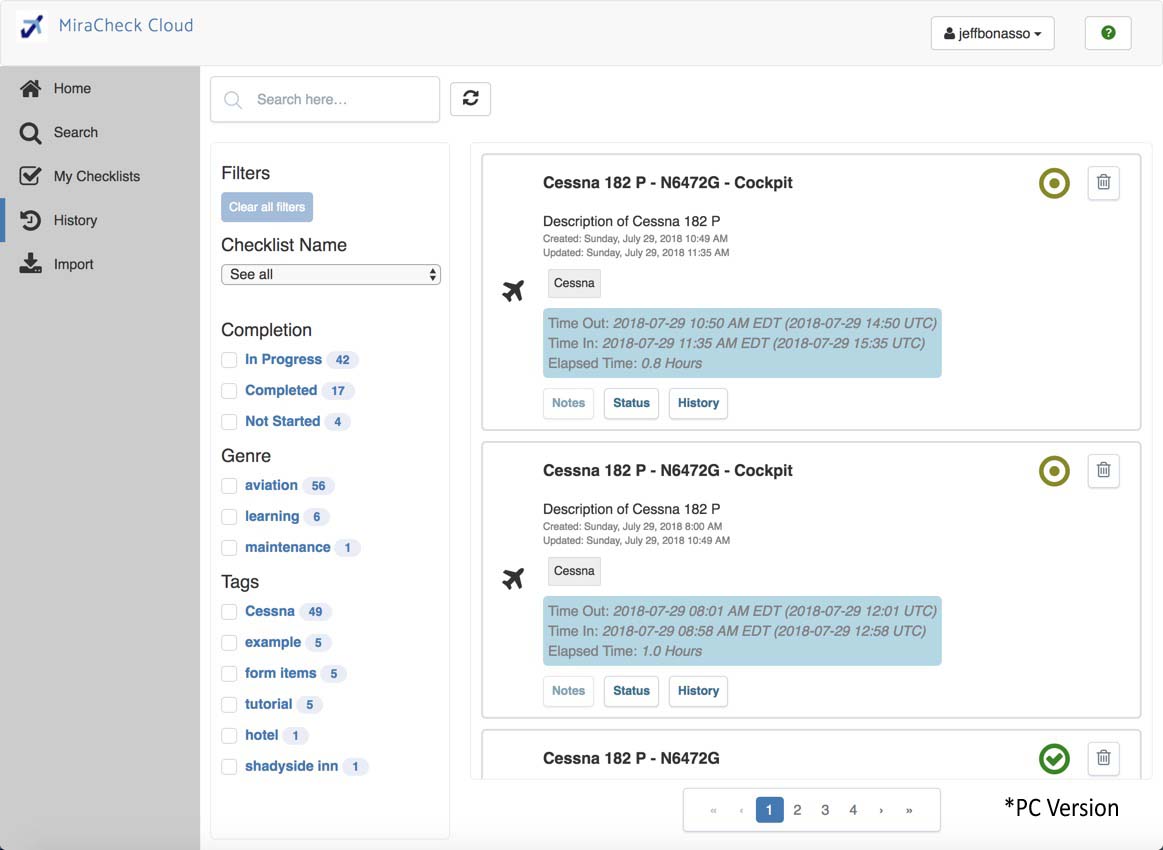 >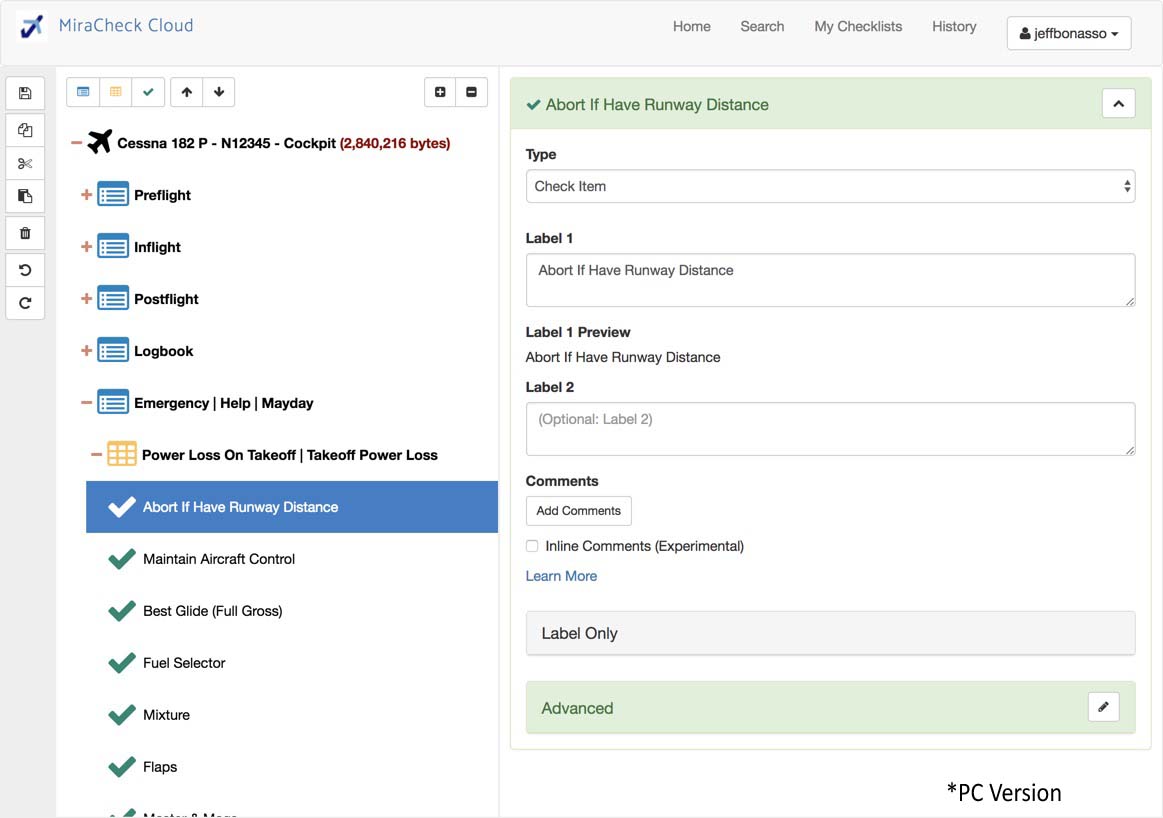 Apple Watch
Remote control the checklist from your wrist. Great when you want both hands free.
Big Check Overlay
Just what it sounds like! Make your entire device a checkbox. No matter where you click, it can check.
Contemporary Design
Crisp, clean, modern interface with a maniacal attention to detail.
Customizations Galore
Many options to customize the app to your preferences.
3 Different Layout Modes
Horizontal, Vertical and Simple. Completely customizable to your workflow.
Simple Layout Mode
More like a traditional print-based checklist. Collapsible panels to make navigating the content easy.
Completion Status
Visually shows sections not started, started and completed. Also shows lists status with bar on button.
Mandatory Items
Forces you to check before moving on. All other items are disabled. Use for critical items you never want to miss.
Comments
Behind each item can be detailed comments in rich text glory. Shows an icon by items with comments. Just press-and-hold on the item to display.
Notes
Allows personal notes to be taken and associated with each checklist item. These notes can later be reviewed in MiraCheck Cloud.
Flight Timer
Local and Zulu time as well as tracking your flight time based on starting the engine and shutting down!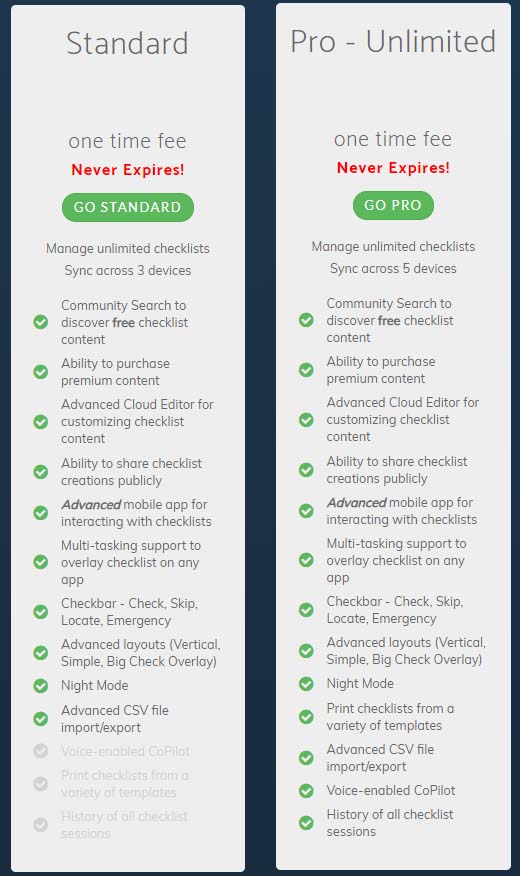 More Youtube videos:
*Once your order has been placed and confirmed, You will be sent a link in an email (The email on your order will be used). This link will allow access to your chosen plan.
Write a Review
You must have purchased this product to review it.
Write a Review