3M Scotchweld EC847 1Lt AFS579B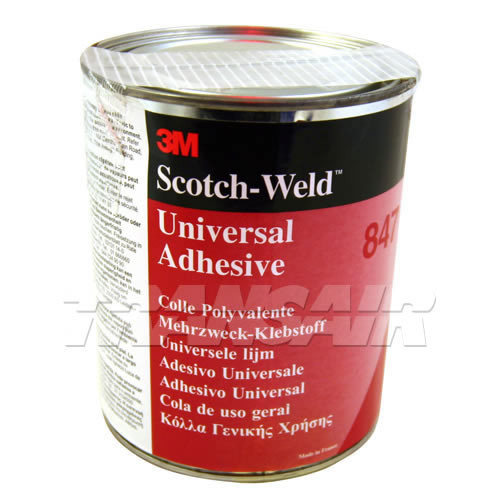 3M Scotchweld EC847 1Lt AFS579B
3M Scotchweld EC847 AFS579B adhesive is a high strength, fast setting nitrile based adhesive with excellent resistance to oil, fuel and other aliphatic hydrocarbons, and is resistant to most migratory plasticisers.
£22.04
(
£18.37
)
EC847 adhesive is suitable for bonding nitrile and other rubbers to metal, glass, plastics and most other surfaces.
It is also suitable for bonding gaskets to oil filters etc. 847 adhesive is widely used in the electronic, radio and TV industries.
3M ScotchGrip Rubber & Gasket Adhesive 847 provids strong flexible bonds.
Scotch-Grip 847 is a medium viscosity grade adhesive for many brush or flow applications.
Quick drying.
Excellent resistance to many fuels and oils.
Bond leather, nitrile rubber, most plastics, gasketing materials to a variety of substrates.
May be heat cured to obtain improved physical properties.
Supplied with a Certificate of Conformity if necessary: