GMP Screen Cleaner 400ml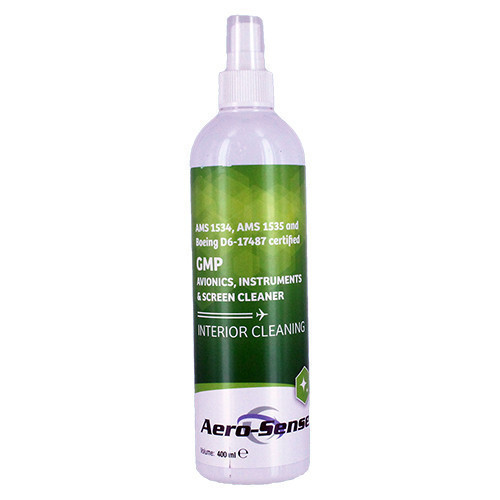 GMP Screen Cleaner 400ml
GMP cleaner is a special cleaner for visual dislay units (VDU). GMP cleaner is compliant to the cleaning product specifications for MFD, PFD, GPS, FMS and radar screens.
£20.72
GMP cleaner works degreasing, it is formulated without aggressive chemicals to protect the anti-glare coatings of avionic screens. GMP screen cleaner is anti-static if used in combination with anti-static wipes. This product does not contain alcohol or ammonia.
Write a Review
You must have purchased this product to review it.
Write a Review