Kilfrost DF Plus Deicing Fluid 25LT (AL34)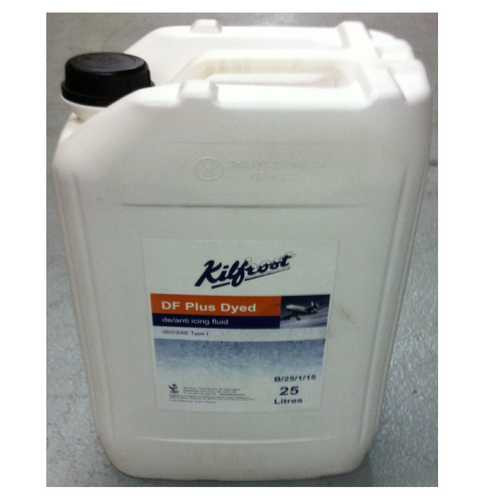 Kilfrost DF Plus Deicing Fluid 25LT (AL34)
Kilfrost DF Plus is an SAE/ISO Type I de/anti-icing fluid, qualified to AMS 1424 and ISO 11075 (latest revisions). Kilfrost DF Plus Fluid is primarily used for de-icing and does not offer any significant anti-icing holdover protection.
£100.56
(
£120.67
)
Because of this Kilfrost Type I fluids are more commonly used as part of a two-step de/anti-icing procedure when the final application of a Type II or Type IV fluid provides the required anti-icing protection. If weather conditions dictate that anti-icing is required, a further application of an appropriate anti-icing fluid (Type II/IV) will be necessary. Kilfrost has 75 years experience in the development of aviation de/anti-icing fluids meeting International standards.
Kilfrost DF Plus Features:
Triazole free, low foaming and excellent storage stability.
Used by major airlines globally DF Plus is the most popular choice of fluid.
Environmentally friendly readily biodegradable, monopropylene glycol based (MPG).
Good sprayability, non toxic and non flammable.