Mobil Jet Oil II - Case of 24 US Quarts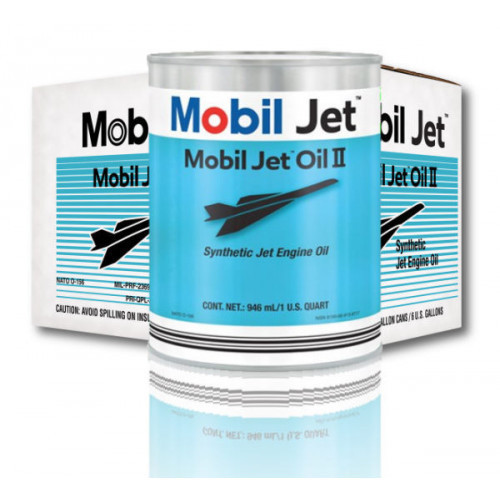 Mobil Jet Oil II - Case of 24 US Quarts
Mobil Jet™ Oil II was the first standard Type II oil on the market. With more than five decades of flight experience, it has accrued over 5 billion hours of on-wing performance.
This legendary, hassle-free, second-generation oil helps keep engines clean and operating at peak efficiency. Laboratory tests and engine inspections confirm it can handle extreme speeds, temperatures (up to 204 degrees Celsius/400 F) and stresses without breaking down.
(
RRP
£417.53
Save 6%
)
From
£392.48
Reasons to trust Mobil Jet Oil II
It offers excellent deposit control, helping maintain engine cleanliness and reducing maintenance costs
Provides superb elastomer compatibility, helping operators maximize component life and minimise oil consumption
Offers exceptional wear performance, helping reduce component replacement costs and extend engine gear and bearing life
Provides exceptional low-temperature fluidity and outstanding protection at high speeds
It carries an extensive range of approvals, giving operators increased levels of flexibility
Write a Review
You must have purchased this product to review it.
Write a Review