Total Aero 100 - Case of 12 Litre Bottles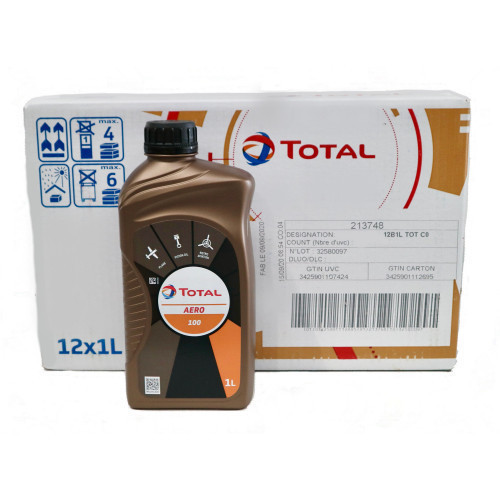 Total Aero 100 - Case of 12 Litre Bottles
An aviation monograde mineral engine oil for the lubrication of piston engines operating under average conditions.
This pure mineral oil, does not contain any additives except for a small quantity of pour-point depressant and an anti-oxidant.
Often used for the lubrication of vintage aeroplanes.
(
RRP
£75.88
Save 6%
)
From
£71.33
(
£59.44
)
Approvals:
France MIL AIR 3560/D
Joint Service OM-270
NATO O-117
SAE J 1966
Manufacturers Specifications:
Freatures:
Excellent natural resistance to oxidation.

Very low pour point.

High viscosity index.