Total Aero 80 - Case of 12 Litre Bottles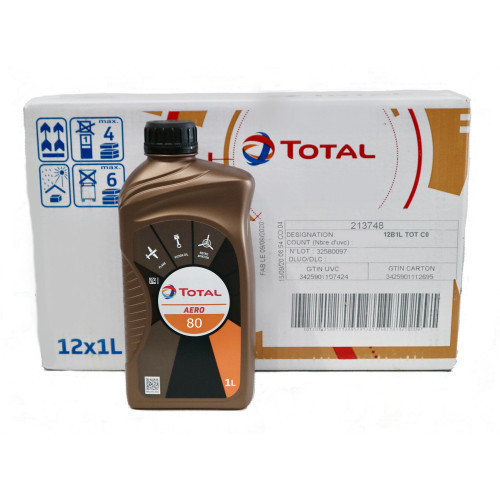 Total Aero 80 - Case of 12 Litre Bottles
A monograde aviation mineral engine oil for the lubrication of piston engines operating under average conditions.
This pure mineral oil, does not contain any additives except for a small quantity of pour-point depressant and an anti-oxidant.
Often used for the lubrication of vintage aeroplanes.
(
RRP
£80.38
Save 6%
)
From
£75.55
(
£62.96
)
Approvals:
France MIL AIR 3560/D
Joint Service OM-270
SAE J 1966
Manufacturers Specifications:
Features:
Excellent natural resistance to oxidation.
Very low pour point.
High viscosity index.