Aircraft BCF Fire Extinguisher 1.5kg BA51015-5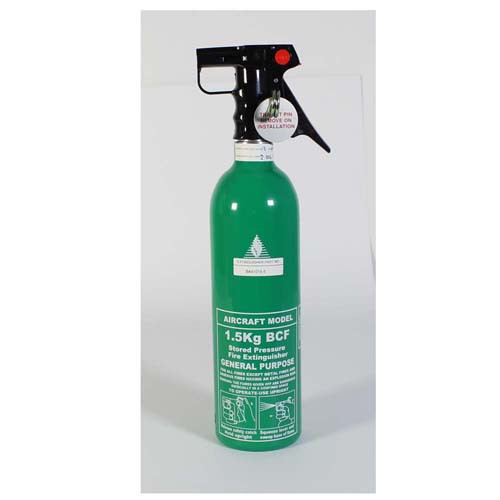 Aircraft BCF Fire Extinguisher 1.5kg BA51015-5
The BA51015-5 Fire Extinguisher is a popular choice for use in light aircraft with its 1.5kg size.
£735.00
(
£612.50
)
As well as being used in general aviation the BA51015-5 fire extinguisher is also used in commercial passenger cabins and complies with current regulations for providing a robust Halon Fire Extinguisher capability. With a useful 1.5 KG size, and yet remains small and light weight enough for crew or passengers to operate with confidence. Designed for use in the cockpit or passenger cabins, the extinguisher discharges a halon gas chemical mix which smothers fire outbreaks with a non toxic gas which also disperse quickly.
Aircraft Cabin Fire Extinguisher Key Features:
Halon 12.11 gas, non toxic and disperses quickly
1.5kg capacity
Seamless Aluminum container for strength and lightness
Bulkhead brackets and adaptors available
Cylinder life is 10 years.
Cylinders labeled with data. Date filled, weight etc.
Supplied with an EASA Form 1 Certificate