Concorde Battery RG-206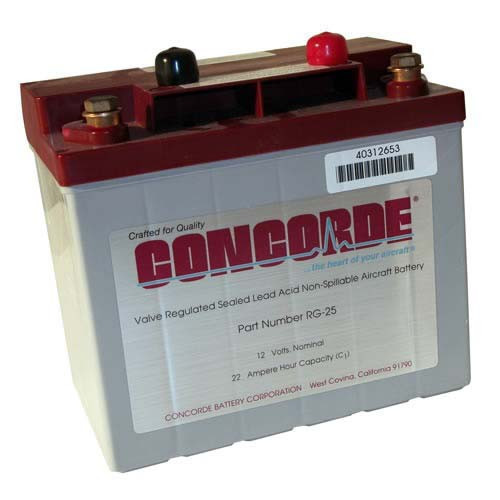 Concorde Battery RG-206
The RG-206 is a Concorde Platinum Series Aircraft Battery. The Platinum Series is comprised of premium hand made AGM Aircraft Batteries with excess power for many applications.
£2,499.49
Superior starting powerReliable essential power in the event of a generator failureLow impedance designMaintenance freeConstructed with non removable vent valves - no addition of electrolyte or water requiredAerobatic: Non spillable at any altitude or attitudeFactory tested to assure airworthinessShipped fully charged and ready to install
Write a Review
You must have purchased this product to review it.
Write a Review