Gill Battery G-25 12V Dry Charged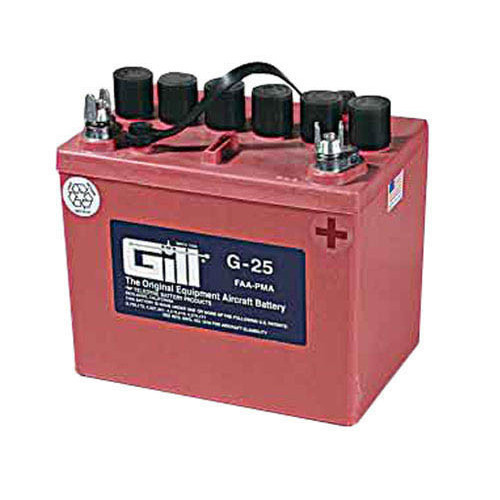 Gill Battery G-25 12V Dry Charged
Gill G-25 battery for GA single and twin aircraft use. 12 volt dry charged without electroliyte. Weight: 21 lbs.
£210.50
1 hr (C1) 18
30 min (2C) 30
60 sec/0 deg F (CCA) 225
Electrolyte: 2 Qts./1.285 s.g NOT SUPPLIED
Supplied with a 8130-3 Authorised Release Certificate
Write a Review
You must have purchased this product to review it.
Write a Review