Panel placard set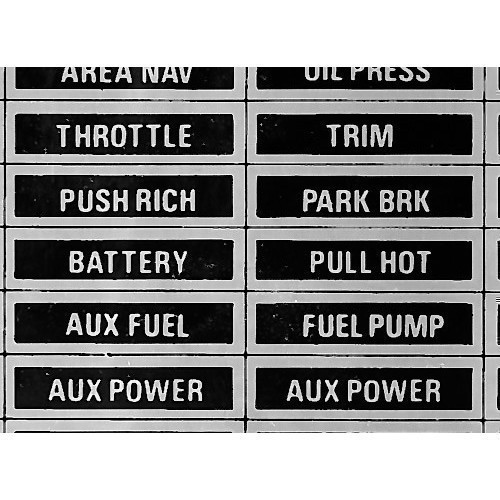 Panel placard set
Over 300 pressure sensitive (stick-on) aluminium placards for all cockpit switches, circuit breakers, systems, amps, volts, arrows, blanks, numbers,etc.
£13.00
Most common are repeated several times. Covers all single and multi-engine systems. 38 x 24cms sheet. Just cut and press into place.
Write a Review
You must have purchased this product to review it.
Write a Review