Red Box Twin RB85A Aircraft Power Starter Pack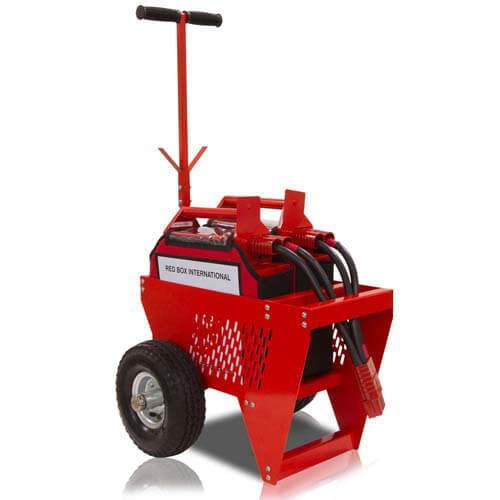 Red Box Twin RB85A Aircraft Power Starter Pack
The TWIN RB85A is a 28V Starting System is hand /air portable for larger aircraft. Heavy duty engine starting of turboprop, turbine, aircraft and helicopters.
£4,560.00
This TWIN RB85A 28V unit has a Max amps Amps 3500 (Nom. short circut current)and 5200 (Max. short circuit current) Capacity, 76 Amp Hrs @ 10 hr rate. Max Voltage 30V DC Size (cm) 2 X L 55 x W 10 x H 38 and Weight is kg 75. Operating Temp. -40C - +60C. Supplied with two unit chargers, Output Cable, Parallel Joining Cable, Twin Trolley and two Thermal Protection Bags.
Twin RB85A Main Feaures
Totally Weather Protected
Air transportable, Non Hazardous
Maintenance free
Tough and compact
No memory effect
Works in any orientation
High charge retention
Fast recharge
External charger for prolonged unit life
No cycling
Leak proof
Cells replaceable on condition
Lightweight portable start power at remote locations
Weight: 66kg
Dimensions: 2x L550 W105 H380 mm
Write a Review
You must have purchased this product to review it.
Write a Review