ASA Black Plastic Moulded Chocks - Pair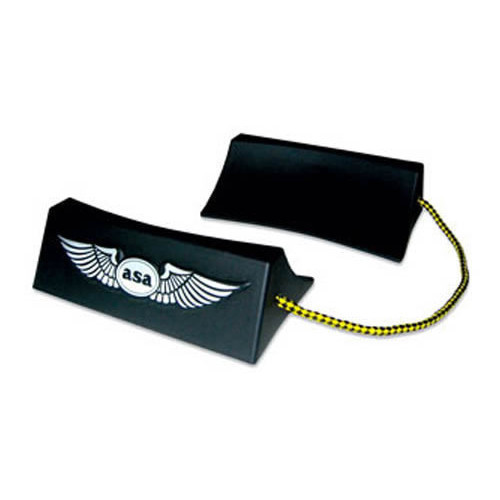 ASA Black Plastic Moulded Chocks - Pair
This pair of ASA black plastic moulded wheel chocks are connected with bright yellow and black braided nylon rope that won't rot or retain water.
(
RRP
£42.34
Save 10%
)
From
£38.11
The bottom cleats keep aircraft securely parked, and the concave design fits any aircraft tire. One pair is needed for each wheel. Lightweight; 7-3/4" x 2-1/2" x 4-1/2".
Write a Review
You must have purchased this product to review it.
Write a Review