Dual XGPS 160 Sky Pro GPS Receiver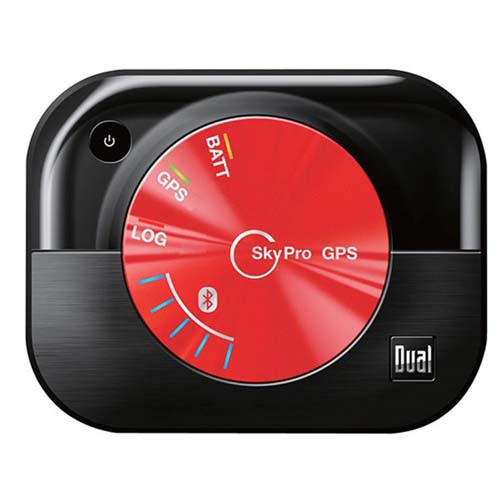 Dual XGPS 160 Sky Pro GPS Receiver
GPS receiver with a quick signal acquisition and 10Hz positioning updates. This WAAS receiver is compatiable with both GPS and GLONASS systems.
£179.00
Quick and easy to use, the receiver automatically connect to any paired bluetooth device (up to 5 devices).The battery life will last for 10 hours on a single charge. Re-charge the receiver with the included 12-28VDC cigarette lighter adapter, PC or from the USB charger.Works in with the GPS Status Tool app (Free from the iTunes store).
Specfications:
GPS and GLONASS supported simultaneously.
99 channels.
SBAS (WAASS,MSAS,EGNOS,GAGAN) supported.
GPS: L1 1598.0625 - 1605.375MHz.
GLONASS: L1 1598.0625 - 1605.375MHz.
Accuracy: +/- 2.5m (CEP)
Fast location acquisition times: < 29 secs (warm or cold start)
Position updates: up to 10 times per second
Maximum speed: 1000 kts / 1150 mph
Maximum altitude: 20,000 m / 65,600 ft
Bluetooth
CSR engineM
Version: 2.1 + EDR
Bluetooth connectivity to up to 5 devices (5 Apple devices, 5 Android devices, etc.)
Bluetooth range: 33 ft / 10m (open space)
Internal Battery
Full charge lasts for at least 10 hours of continuous use (for 1 device)
Recharges in 3 hours
Capacity: 1400 mAh
Plug in to 12VDC source for continuous use
General
Supports both NMEA and Apple protocols
Small and light:
2.7" (70mm) wide x 2.2" (55mm) tall x 0.8" (22mm) thick
2.5 ounces / 71 grams
Non-slip pad: 4.8" (122mm) wide x 4.2" (107mm) tall x 0.9" (25mm) thick
Operating temperature: 14°F - 140°F (-10°C - 60°C)
What's in the box:
The XGPS160 SkyPro GPS Receiver
12-28V Cigarette Lighter Adapter
Mini USB to USB charging cable
Non-slip pad
Status Tool App (free download from the iTunes App Store)
Owner's manual with warranty information
Write a Review
You must have purchased this product to review it.
Write a Review