Safety Wire Pliers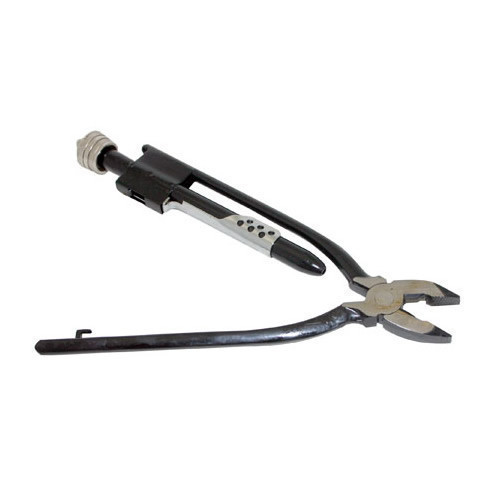 Safety Wire Pliers
These safety wire pliers are designed for aircraft, industrial and other general applications. They will complete three basic functions; wire cutting, wire twisting and are a useful pair of pliers.
£43.14
This three in one tool is more efficient for maintenance work as you can grip, twist and snip. Features a spring loaded return for twisting operations grasp wire, pull handle and complete twists.
Suitable for safety wiring all types of fasteners, caps, drain cocks, valves and electrical connectors.
Overall Length: 270mm.
Maximum Capacity: Ø1.5mm.