ED4 The Pilots' Atlas -Europe/SE ASIA/ME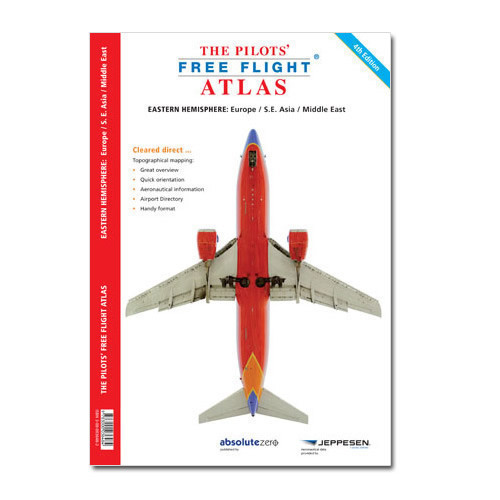 ED4 The Pilots' Atlas -Europe/SE ASIA/ME
The Pilots Atlas has full-color information and includes Europe, Middle East, Asia and South Africa. All of the contents has been up-dated. In addition, youll find overview/flight maps containing valuable information.
£29.00
Over 4.000 airports, shown by ICAO-code and IATA-code. 158 pages maps, scale 1:2.000.000, and 1:4.000.000 for Asia. JNC scale 1:2,000,000 and 1:4.000.000 topographical charts are used showing over 4,000 airports. Waypoints, VOR/DME, NDB's and special use airspace are included, plus weather frequencies, points of interest, landmarks, airport directory with ICAO/IATA codes. Airports are colour coded by runway length and surface. International, regional and aerodromes are coded by symbol shape. Pilots now have the ability to point out objects on the ground or know immediately where they are in relation to surrounding airports or points of interest.
Some highlighs of Pilots Atlas, 4th Edition

Includes: Syria, Jordan, Iraq, Saudi Arabia, Yemen, Oman, U.A.E, Quatar, Bahrain, Kuwait, Iran, Turkmenistan, Afghanistan, Pakistan, India, Nepal, Bhutan, Bangladesh, Sri Lanka, Meldives, Burma, Thailand, Laos, Cambodia, Vietnam, Malaysia, Brunei, Philippines, Taiwan, Korea, East Coast China and Japan.
Over 158 pages topographic charts
Now the Atlas has 224 pages
Update of all aeronautical data
North Atlantic track procedures
Australia Overview-pages
Updated / expanded airport directory
New cartography with terrain height in color
New Jeppesen database for VOR's, NDB's, Waypoints und Volmet-Freq.
6 new overview-charts