PA80GP US Helicopter Plug Audio Adaptor For GO Pro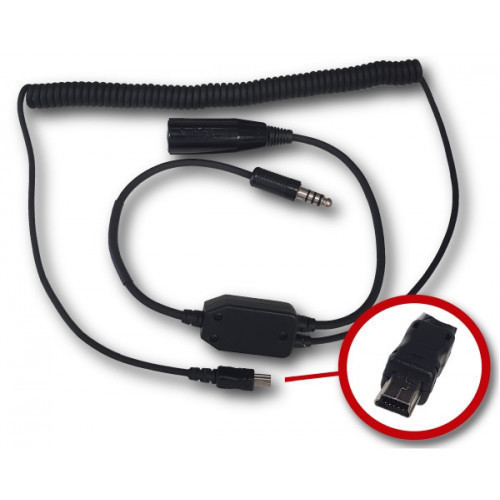 PA80GP US Helicopter Plug Audio Adaptor For GO Pro
Twin GA GoPro HERO 3 and HERO 4 audio adaptor: This adaptor will allow you to record all audio from your aircraft's radios and intercom system to a GoPro Camera without excess cabin noise.
This adaptor is only for U174 (US NATO) installations. For fixed-wing (twin GA) or UK -NATO equipped aircraft, please see the suggested alternatives below.
£60.60
This adaptor will anable a HERO camera to record all of the audio transmitted through the intercom system, including in-cabin audio and ATC transmissions. This is a special adapter made exclusively for use with the GoPro HERO 3 and HERO 4 Video Cameras.
Most digital recorders have a 3.5mm AUX In for recording. however the GoPro HERO 3 and Hero 4 cameras use a Mini USB audio input
Please note: This adapter will NOT work with the Garmin Virb or Virb Elite
Write a Review
You must have purchased this product to review it.
Write a Review