Transair TR-9 Leathercloth NON-Folding Kneeboard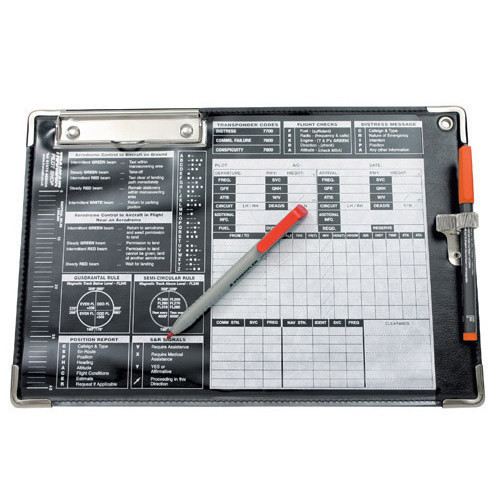 Transair TR-9 Leathercloth NON-Folding Kneeboard
This fine quality, A4 Flight Board incorporates many useful features. It has a VFR flight pad printed on the front with a transparent overlay sheet which can be used time and time again.

£33.50
Signal information, morse code, a ruler, flight levels and more printed on the front for your convenience. Features include a double pen clip and a hole for a stopwatch, document pouch on reverse and the corners have metal protectors.
Write a Review
You must have purchased this product to review it.
Write a Review