Transair Leathercloth NON-Folding Kneeboard Black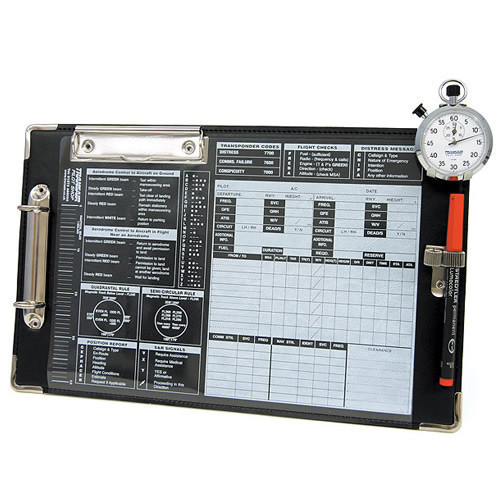 Transair Leathercloth NON-Folding Kneeboard Black
Finished to the same high standards as the other Transair kneeboards, the non-folding flightboard is a standard A4 size with a sturdy construction ensuring durability.

£34.96
Features include an attractive finish in black, metal pen holders, reinforced corners to prevent scuffing, a stopwatch hole and a wide sprung clip to secure your documents under the protective plastic flap and a metal ring binder on the left hand side to hold your approach plates and IFR information. Measures 370 x 230 mm.
Write a Review
You must have purchased this product to review it.
Write a Review