Savvy Flight Instructor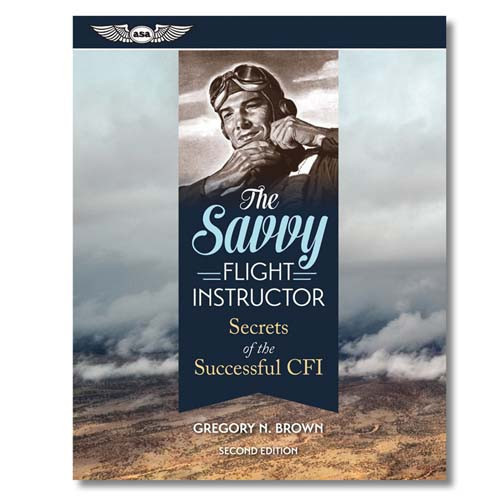 Savvy Flight Instructor
Savvy Flight Instructor teaches tips and strategies for recruiting new and return flight students, increasing students' skills and customer satisfaction for the individual flight instructor, and for flight schools and managers.
£19.23
£17.31
By Greg Brown, 2000 Industry/FAA National Flight Instructor of the Year. The author, a flight instructor since 1979 and an enthusiastic general aviation advocate, exhorts flight instructors to strive for professionalism, giving vital guidance for advancing their careers while helping promote general aviation. Foreword by Sean Elliott, Executive Director of NAFI. 213 pages, illustrated.
Write a Review
You must have purchased this product to review it.
Write a Review