The PROFICIENT Pilot VOL:II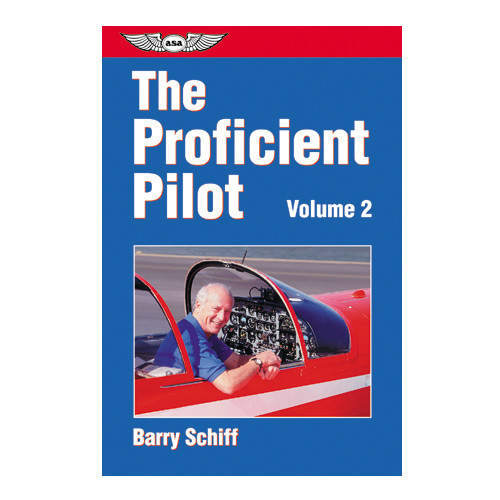 The PROFICIENT Pilot VOL:II
In the proficient pilot series Barry Schiff provides a wealth of valuable information based on his years of experience. With more than 25,000 hours in 250 types of aircraft, has received worldwide recognition for his aviation accomplishments.
£15.18
He has earned every FAA category and class rating and every possible instructors rating.Developing and maintaining proficiency at the controls is a key concern for pilots of all levels. Volume 2 - The proficient pilot volume 2 contains a wealth of information published nowhere else; How to execute and survive a crash landing. How to hot-start an engine without fail. How to use ground effect to advantage, how to make a gear-up landing, how to combat and cope with engine fire, how and when to ditch and much more.. Schiff disposes of the popular misconception about cruise control, flying in turbulence, coping with wind shear and obtaining meaningful performance data. He shares tips and trick for handling a variety of system failures. Clear and easy to read this illustrated text is a must. B&W, 328 pages, Softback.
Write a Review
You must have purchased this product to review it.
Write a Review