AeroShell Fluid 61 - 55 USG Drum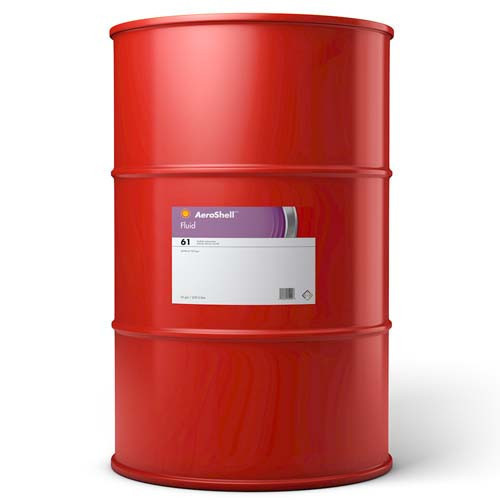 AeroShell Fluid 61 - 55 USG Drum
AeroShell Fluid 61 is designed for use where a fire resistant preservative grade hydraulic fluid is required and is suitable for operational use as well as preservation of components during storage and shipment.
£3,204.67
(
£2,670.56
)
AeroShell Fluid 61 is a synthetic hydrocarbon base hydraulic fluid specifically inhibited to provide excellent oxidation stability for the oil and good corrosion preventive protection to the hydraulic system.
AeroShell Fluid 61 has an operating temperature range of -40°C to + 204°C.
AeroShell Fluid 61 is compatible with AeroShell Fluids 4, 31, 41, 51 and71. AeroShell Fluid 61 is a synthetic oil and should not be used in contact with incompatible seal materials. Refer to the General Notes at the front of this section for further information. Chlorinated solvents should not be used for cleaning hydraulic components which use AeroShell Fluid 61. The residual solvent contaminates the hydraulic fluid and may lead to corrosion.