AeroShell W120 - 55 USG Drum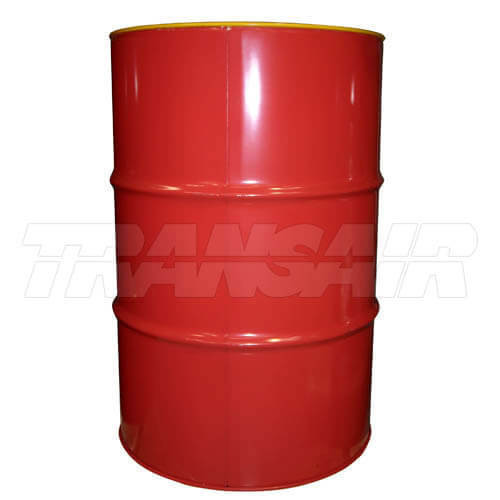 AeroShell W120 - 55 USG Drum
AeroShell W120 aircraft oil is an ashless dispersant oil specifically developed for aviation piston engines. It combines non-metallic additives with selected high viscosity index base oils to give exceptional stability and anti-foaming performance.
(
RRP
£1,349.12
Save 5%
)
From
£1,281.67
No general rule exists for every engine type when choosing the correct grade of oil; however, based on the average ambient outside temperature at engine start-up the most common grades are SAE 40, SAE 50 and SAE 60, which equates to AeroShell Oil W80, W100 and W120 respectively. AeroShell Oil W120 for warmer climates (above 26°C). AeroShell W120 is produced to meet fully the SAE specification J-1899 (SAE 60). Furthermore has military qualification approval and are listed on the Qualified Products List (QPL) issued by the US Navy and on the Technically Acceptable Products List (TAPL) issued by the UK Ministry of Defence. The blending plants employed to manufacture these oils also hold the approval of the specification authorities and this ensures that the high quality standard is always maintained.
AeroShell Oil W120 Benefits:
Promotes Engine Cleanness. The non-ash forming, polymeric additive was developed to eliminate the harmful combustion chamber deposits that occur during normal operation.
High Viscosity Index Base Oils used in AeroShell W oils maintain their viscosity and protect engine components more effectively under the high shear stresses that an engine places on lubricants.
Provides Compatibility with other approved aircraft piston engine oils. Since AeroShell Oils W65,W80, W100 and W120 are fully approved to SAE J-1899 and are listed on the relevant Qualified Products List (QPL), elaborate precautions are not needed when changing from similarly approved aircraft engine oils, as long as these oils are qualified products.
AeroShell W Oils are inherently stable in storage. Providing that they have been stored and handled correctly, prolonged storage does not have any effect on their quality, properties or performance.