AeroShell Turbine OIL 308 - 24 x 1 US Quart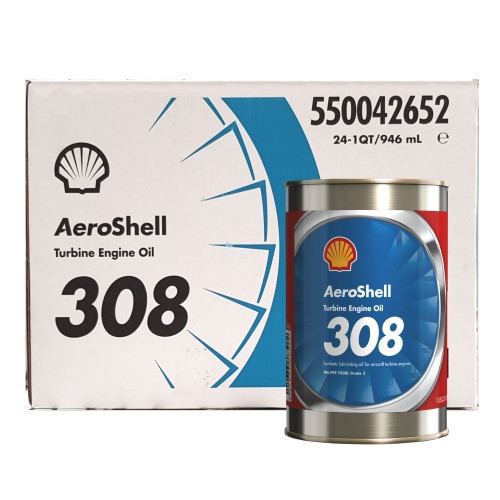 AeroShell Turbine OIL 308 - 24 x 1 US Quart
Aeroshell Turbine Oil 308 meets MIL-PRF-7808 and is recommended for use in commercial and military aircraft gas turbine engines, particularly where start-up temperatures are below -40°C (-40°F).
£363.25
AeroShell 308 is a 3 mm2/s synthetic ester turbine oil incorporating additives to improve resistance to oxidation and corrosion and to minimise wear. AeroShell Turbine Oil 308 contains a synthetic ester oil and should not be used in contact with incompatible seal materials and it also affects some paints and plastics. Approved in equipment specifying 3 centistokes, MIL-PRF-7808 (latest revision) lubricants.
AeroShell Turbine Oil 308 Specifications:
U.S. Approved MIL - PRF - 7808L Grade 3
NATO Code O -148
Joint Service Designation OX - 9
Write a Review
You must have purchased this product to review it.
Write a Review