Shell Water detectors - box of 8 tubes of 10 Cap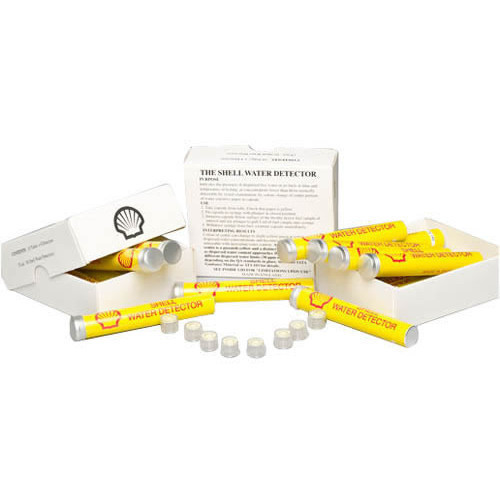 Shell Water detectors - box of 8 tubes of 10 Cap
The aviation industry's test system of choice, employed over 8 million times a year around the world Shell Water Detector Capsules offer a quick, easy and affordable way to make sure your fuel is water-free.
£72.86
This item has a useful life of four to six months. We recommend you order no more than 3 months supply at a time.
Shell Water Detector capsule are supplied in boxes containing 8 Tubes Of 10 Capsules. The Capsules are used to determine the presence of finely dispersed undissolved water in jet fuel at concentrations lower than normally detectable by visual examination. Using a syringe fitted with a Shell Water Detector capsule, it only takes a matter of moments to check the fuel at any stage of your delivery system. And these capsules are probably the most cost-effective safety measure you'll ever introduce.
*Please note - syringes sold seperately.