Ace The Technical Pilot Interview (Edition 2)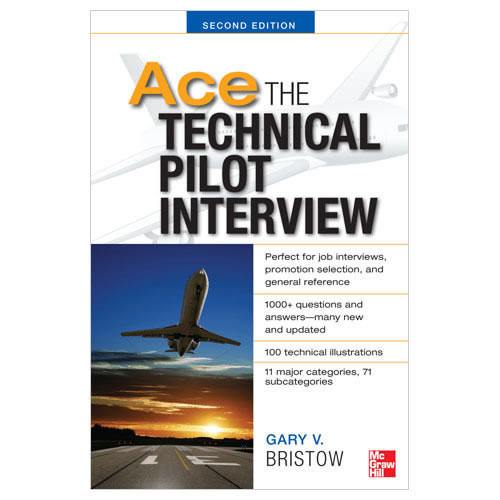 Ace The Technical Pilot Interview (Edition 2)
Ace The Technical Pilot Interview's 2nd edition has been fully updated in order to aid pilots on the technical pilot interview and advance their careers.
£23.99
(
£23.99
)
Written by an experienced airline pilot, Ace the Technical Pilot Interview provides all-new questions and answers as well as clarification to questions and answers that have been confusing to some pilots. Since its original publication in 2002, this practical guide has established itself as a true market leader. With the purpose of providing a single information source for pilots in their preparation for the technical appraisal element in their job interview, it has clearly achieved this aim and more. A single source for pilots regardless of their type of aircraft, performance, or region of the world.
Features
New and updated questions and answers
Clarifications and corrections throughout for ease of customer use
New coverage of CPDLC (Controller Pilot Data Link Communications) and ADS (Automatic Dependent Surveillance) air traffic radar and communication technology
A single source for all pilots regardless of their level of experience
New and updated radar and pilot-to-tower
Author InformationGary V. Bristow (Abu Dhabi, United Arab Emirates) is an airline pilotemployed by Etihad Airways (Abu Dhabi). His own interviewing experiences madehim realize how valuable a book such as this would be in advancing a pilot'scareer.