Concorde Battery RG-12 LSA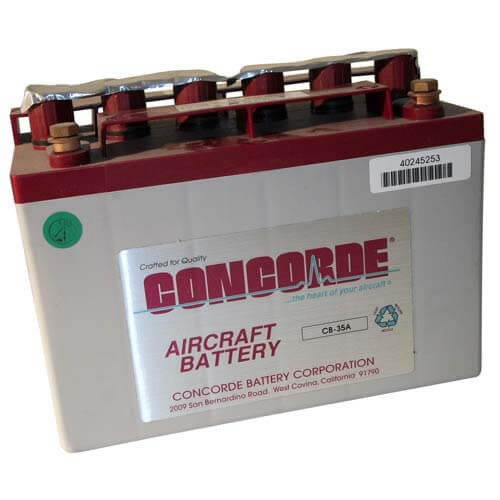 Concorde Battery RG-12 LSA
The Concorde Battery RG-12LSA has been designed specifically for the Light Sport Aviation market, the RG-12LSA is rugged, small and lightweight and delivers the high cranking power demanded in the LSA world.
£265.00
The RG-12LSA features Concorde's heavy 8mm terminal bolts and strong design. The RG series(Recombinant Gas) is maintenance free, a sealed lead acid battery which can't spill at any altitude or attitude and never needs water or electrolyte.
Supplied with a 8130-3 Authorised Release Certificate
Write a Review
You must have purchased this product to review it.
Write a Review